1201 Third Avenue
Workplace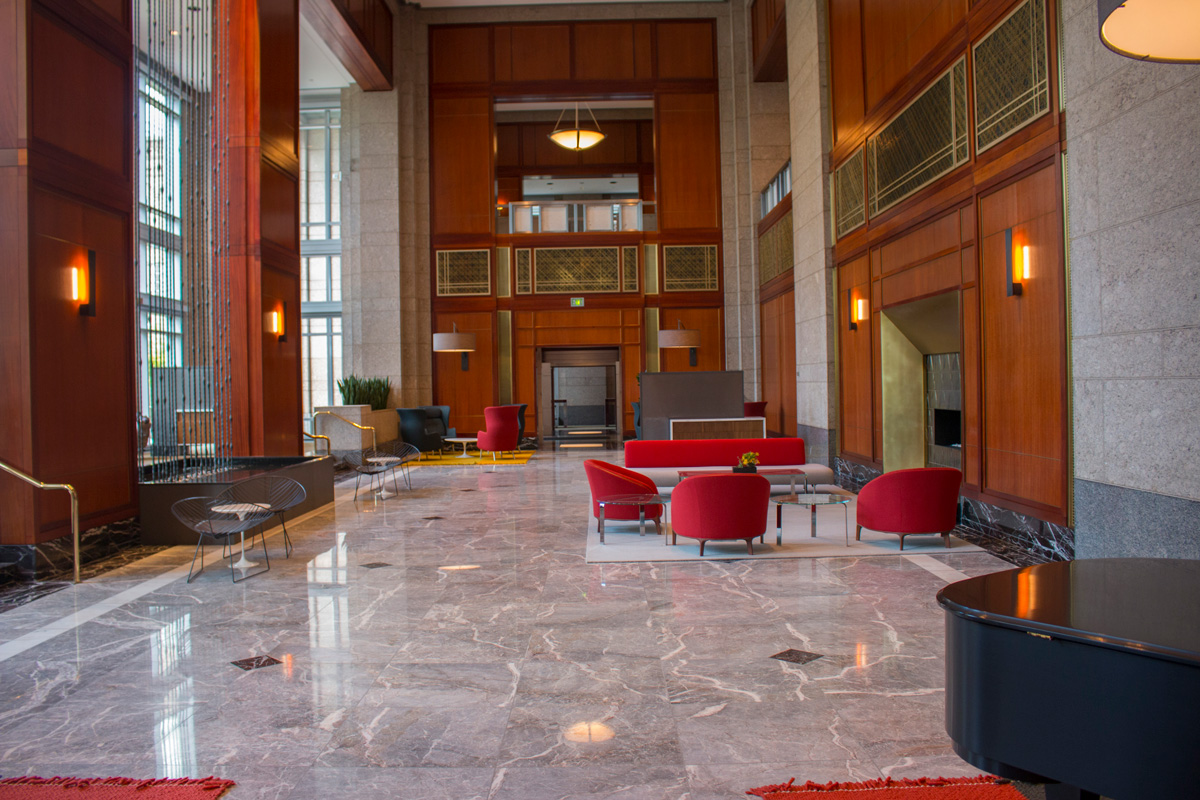 ARCHITECT: NBBJ Architects
Atrium
Upgrades to the existing 7,906 sf main atrium space. Scope included self-performed select demolition of exiting elements and installation of a custom 26-foot tall water feature, fireplace, and lighting and flooring upgrades. Automated roller shades, new custom acoustical brass panels and casework elements completed the project.
Lobbies and Restroom Upgrades
Demolition of elevator lobbies and restrooms on multiple floors. Lobby upgrades included installation of custom glass wall and lighting, metal elevator wraps, ceiling elements, flooring and MDF panels. Restroom upgrades included MEP upgrades, new ceramic tile, stone counters, new lighting, toilet partitions and fixtures.
25th, 28th and 29th Floor Demolition
Full floor demolition and market ready buildout of the 25th floor.