325 Westlake
Ground Up Construction, Multi-Family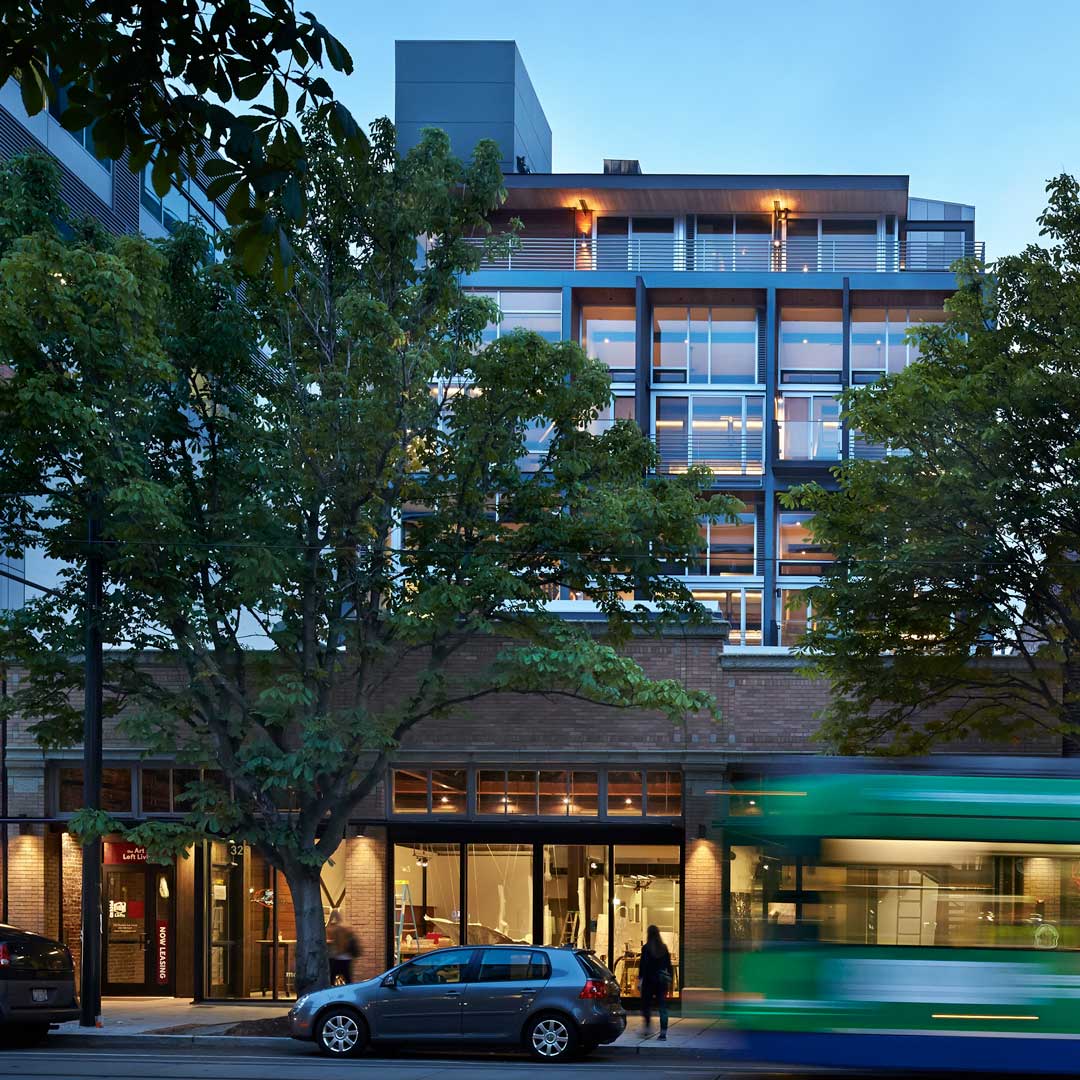 ARCHITECT:
 Graham Baba Architects
LOCATION: Seattle, WA
CLIENT:
 325 Westlake, LLC
SCHEDULE: 48 weeks
325 Westlake is an adaptive re-use project in the heart of Seattle's South Lake Union neighborhood.The front portion of this 1920's-era building was converted to an art studio and open gallery space, and a new five-story structure was added in the back to house mixed-use space and high-end residential apartments. The original masonry and timber structure underwent a seismic retrofit with new steel moment frames and new connections between the roof diaphragms and perimeter walls. The five-story addition utilizes steel framing with braced frames.
The Lofts portion of the project consists of twelve lofted modern apartments, implementing urban contemporary finishes in efficiently-designed compact living spaces. Topping the building is a roof-top penthouse suite equipped with unique and sweeping views of South Lake Union while maintaining a high level of privacy. The existing brick facade storefront will house a custom art gallery, studio, and workshop.
2014 Redevelopment/Renovation of the Year
NAIOP Night of the Stars
2017 Merit Award Winner
AIA Northwest and Pacific Region Design Awards
2017 Honorable Mention
AIA Honor Awards