Coffman Engineers
Workplace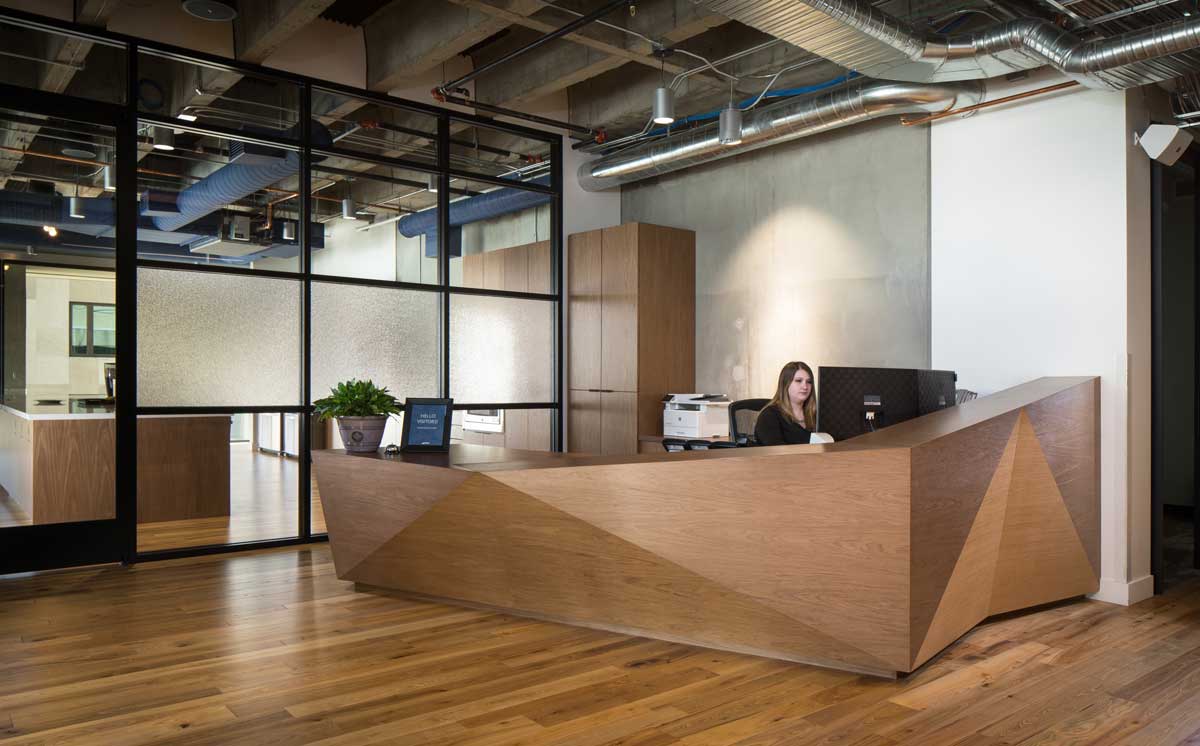 ARCHITECT: 
Ankrom Moisan
LOCATION: Seattle, WA
CLIENT:
 Coffman Engineers
SCHEDULE: 12 weeks
The 20,000 sf TI combines all local forces onto one floor plate after years of being divided on separate floors. The full floor build out includes workstations, conference rooms, focus rooms, huddle rooms, lobby, restrooms and kitchen. Finishes include new flooring, open-to-structure ceilings, LED lighting, new wall colors, doors and relights and window coverings. An upgrade to the fire sprinkler system was completed to meet code requirements.
Their new office boasts views of the waterfront, the great wheel and much of the downtown corridor. Teams are grouped by discipline and surround by amenities include a large kitchen with custom wood veneer millwork, custom veneer reception area with faceted millwork walls/AV displays, large open conference rooms and plenty of smaller phone rooms and touch down areas and a mother's room.