Eastside Preparatory School TALI Hall
Ground Up Construction, Academic and Cultural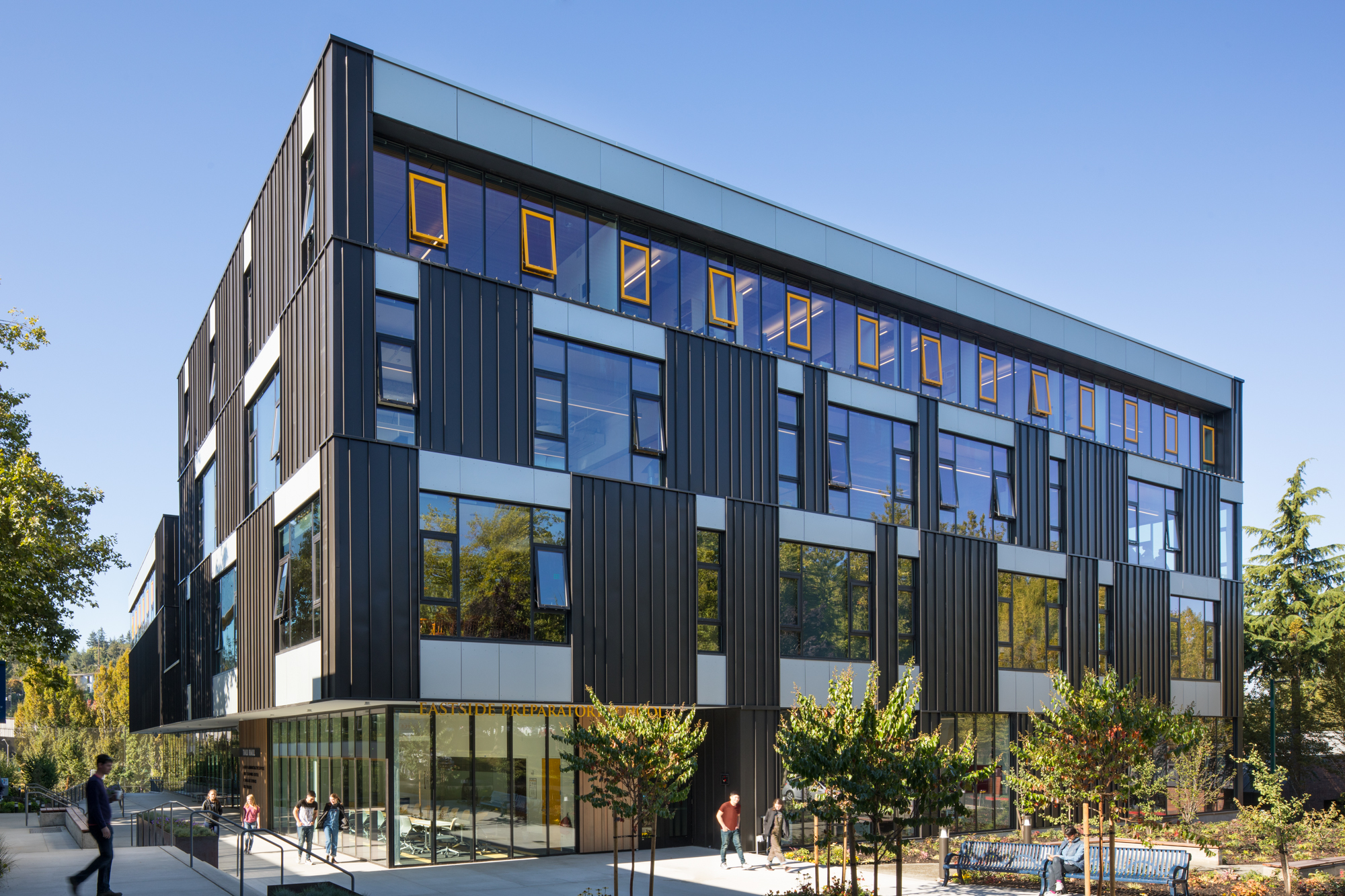 ARCHITECT:
 Public47 Architects, LLC
LOCATION: Kirkland, WA
CLIENT: Eastside Preparatory School
SCHEDULE: 15 months
105,000 sf new performing arts center for Eastside Preparatory School. TALI, which stands for "Think. Act. Lead. Innovate," houses a 15,000 sf flexible theatre space with set shop, control booth, dressing rooms and wardrobe storage. The theatre is designed to accommodate a variety of productions, performances (theatrical and musical) and educational opportunities. At its largest, the theatre accommodates 650 people. The space can also be partitioned from standard theatre configurations to serve smaller and specialty events and as classrooms. When the performance spaces are not needed, the theatre components can be easily dismantled and stored. Additionally, the building includes 25,000 sf for multi-purpose classrooms and meeting spaces, as well as art studios, music rooms for choir and band, administration areas with offices and meeting spaces, and below-grade parking for 200 cars. The building shares an open green space and a covered outdoor space.