Facebook Carbon
Workplace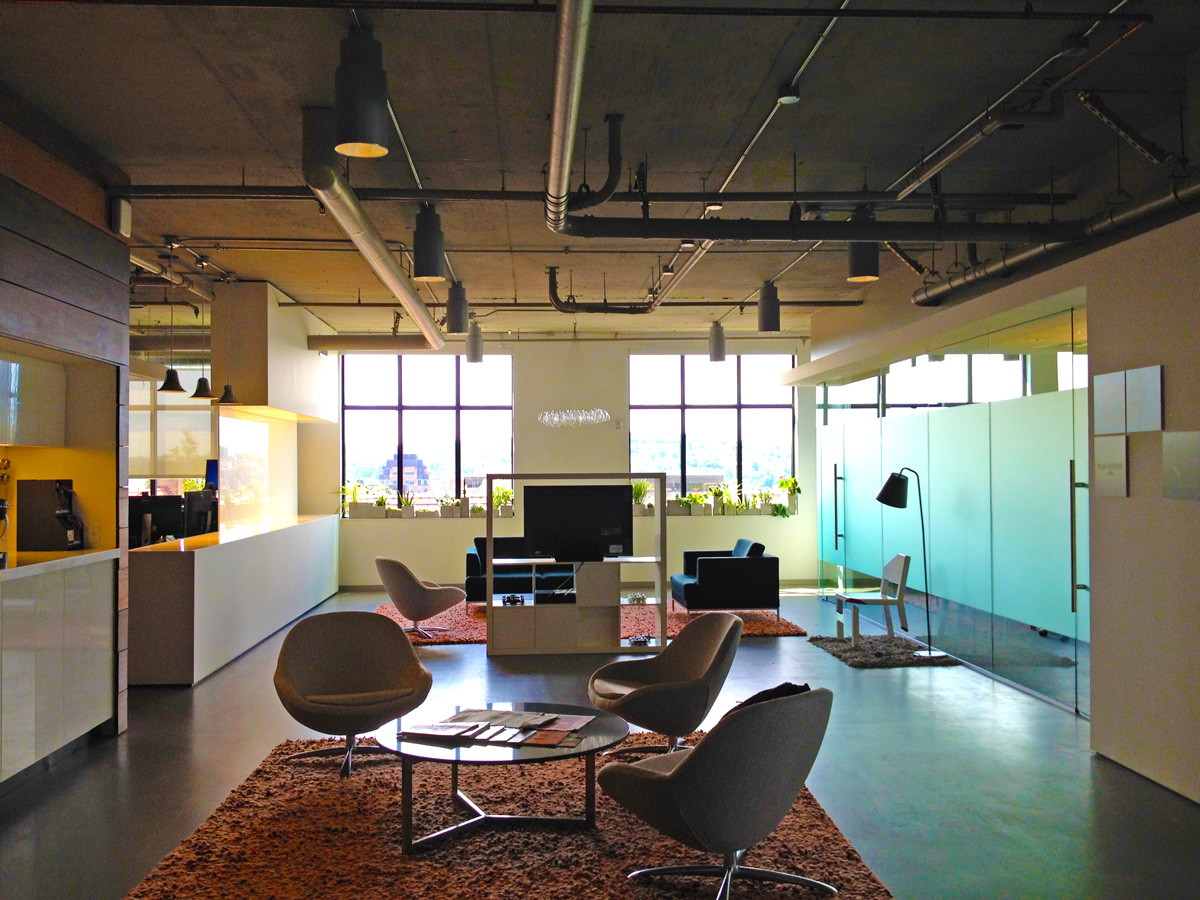 ARCHITECT: Gensler
LOCATION: Seattle, WA
CLIENT: Facebook
SCHEDULE: 5 weeks
Renovation of an existing hardware office on level 4 of the Russell Hall building to bring the space into compliance with current Facebook standards. Work included adding a new secure lobby with framing, security mesh, glazed walls and doors. Expansion of the men's restroom included adding a water closet and urinal for increased capacity. Rough in for security was provided throughout the space and device installation coordinated with Tyco. Power, data, exhaust, and compressed air were added and modified in two separate shops.
The kitchen was renovated to accommodate back of house equipment, servery, and espresso offerings as well as a lounge area with AV wall. The open seating was expanded to provide additional work stations with power and data as well as re-cabling of data to all existing work stations. New WAP's were installed to provide Wi-Fi coverage in the space.
Conference rooms were renovated to provide AV infrastructure, pathway, power, and backing for upgraded and added AV systems as well as adding RDV's at each conference room. New backbone fiber and CAT 6 was added from MPOE to the L4 IDF to accommodate a new service provider with faster service. Fiber and CAT 6 backbone was also added from the L4 IDF to the roof for installation of microwave antennae to provide an alternate redundant internet service to the space. The IDF was temporarily relocated to an adjacent room while being reconfigured to include racks, network ports, power, cabling, PDU's, wire management, and security including patching and cross connects.
The work in the IDF was completed while maintaining active network service to the space during working hours at all times. Moves and gear swap out were accomplished over the weekend to provide zero down time for office customers. The project was delivered as a complete design building including architectural, fire sprinkler, mechanical, electrical, fire alarm, and data.