The Boeing Company – Puget Sound
Industrial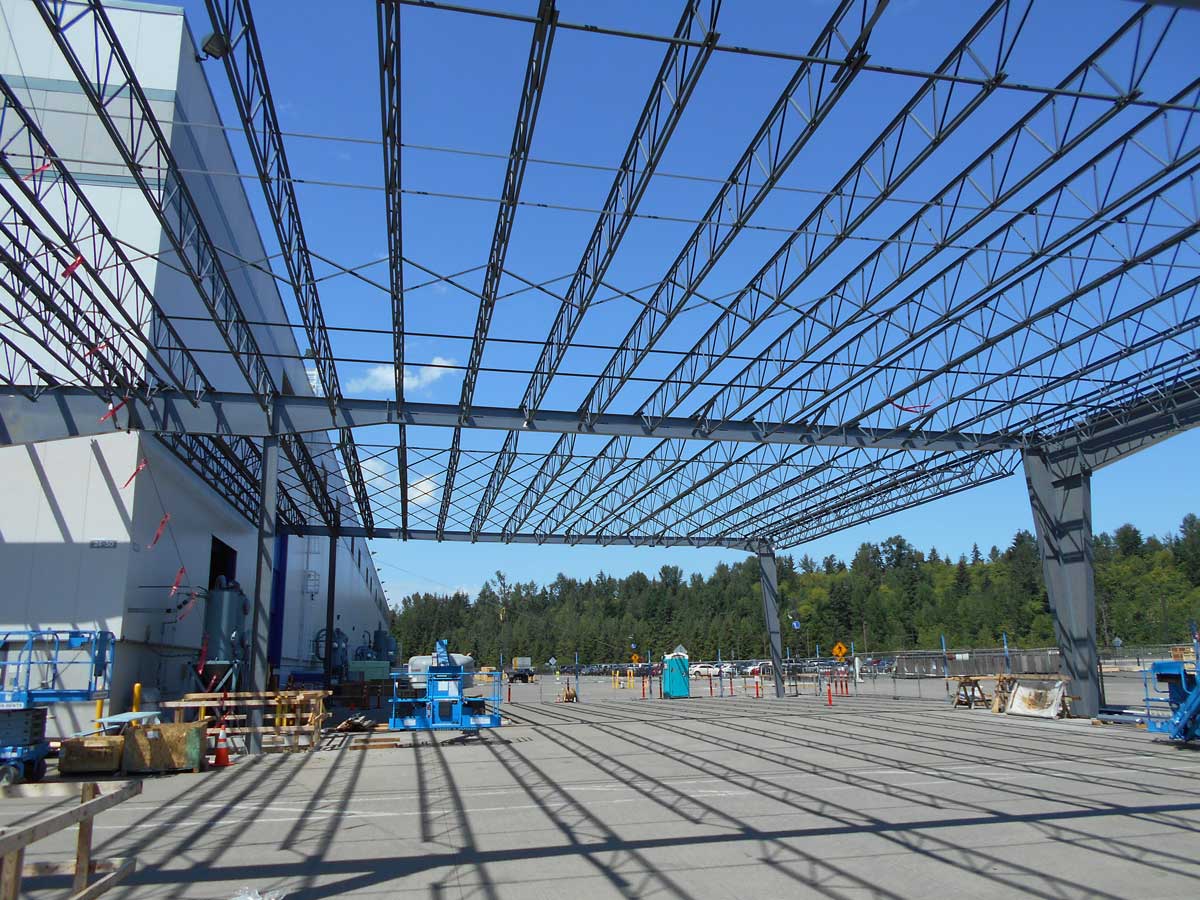 LOCATION: 
Puget Sound, WA
CLIENT: The Boeing Company  
Schuchart has completed more than 4,000 projects for The Boeing Company since 1988. These projects include the tenant improvement of office, executive and support spaces, warehouse buildouts, installation of production and assembly equipment, utility infrastructure, HVAC upgrades, and flight line additions and modifications. We are currently providing services for several multi-year contracts, in addition to our Puget Sound maintenance service team that has completed more than 2,000 tickets in 2018. Select projects include:
Production Reconfigure Contract: 30+ projects over 2 years that involved moving, adding, or modifying production related equipment and systems.
HVAC Upgrades: 30+ projects over 5 years. Systematic upgrade of HVAC systems.
Fall Protection Installations:  A 5-year contract involving the installation of new or upgraded worker safety systems.
$250k Contract:  2-year scope that includes tenant improvements, flight line installations, infrastructure, and manufacturing equipment. Schuchart has been awarded this contract multiple times allowing for a continuity of service.
Vertical Storage Units: A 6-year contract involving installation the furnishing and installation of vertical storage units used to house parts and material for manufacturing.
Puget Sound Maintenance: A bundled 3-year contract. Scope involved all carpentry needs at 14 Boeing sites throughout Puget Sound. 2300 service tickets estimated per year.
End-of-Year Painting:  A 5-year contract that involved new factory striping, walls, and tools.
Chiller Tower Installation: Installation of new utilities and structure to support a new chiller system for the manufacturing process.
Stacker Crane Installation: A 4-year contract that included the design, build, install, and programming of a new stacker crane system used for the corrosion control of manufactured parts.
Sump Pit Re-coating: Installation of a 12-coat epoxy system on the inside of (4) 5000-gallon sump pits completed over 16 days working 24/7. Project coincided with client yearly shut down.