Bastyr University
Ground Up Construction, Multi-Family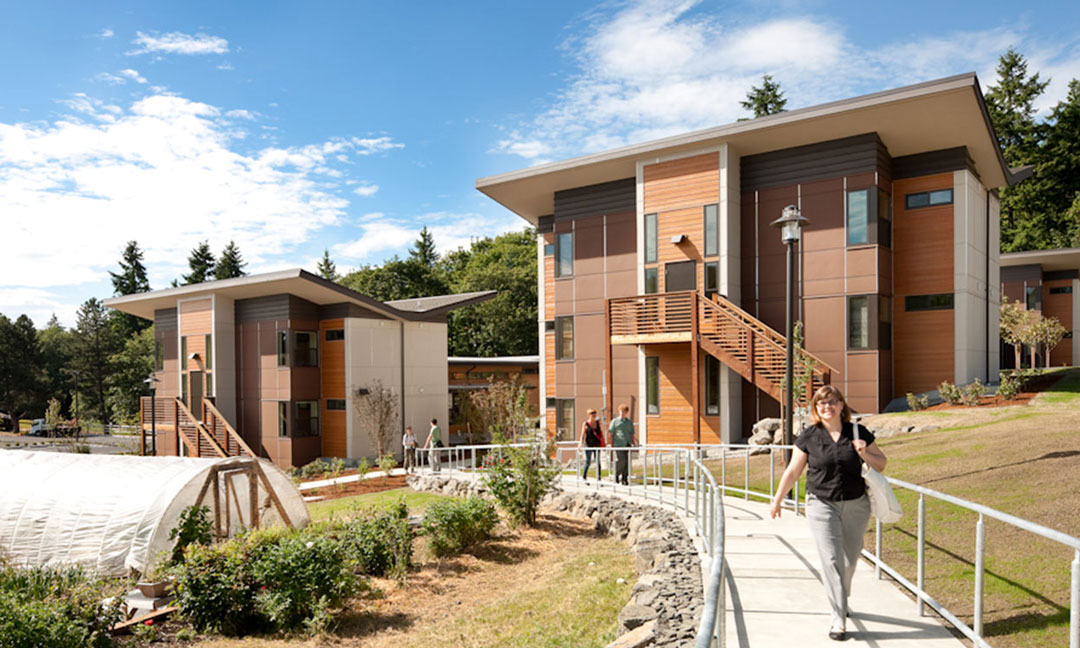 ARCHITECT:
CollinsWoerman
LOCATION: Kenmore, WA
CLIENT:
Bastyr University
SCHEDULE: 14 months
This 50,300 sf LEED Platinum project consists of three-story cottage-style buildings, each with 12 individual rooms, for 132 students. Energy-efficient construction practices were used throughout the project, including high r-value insulation and fiberglass windows with ultra-high-performance glass, energy-efficient appliances, plumbing and lighting fixtures, radiant floor heating with super-high efficiency gas boilers qualified the project for a rebate from Puget Sound Energy. Each room in the cottages includes a private bath, while each cluster of 12 rooms share a common great room, kitchen, study room, laundry room and storage.
The cottages are arranged in neighborhood clusters, connect by a series of garden paths and communal courtyards. The permaculture landscape includes medicinal and edible plants. Falling water on roofs and hardscapes is captured and used to replenish adjacent wetland, and an extensive bio-swale and sediment pond system treats recovered surface water. The project is LEED Platinum for Homes Certified. 
2010 USGBC Multifamily Project of the Year