Prexy Apartments
Ground Up Construction, Multi-Family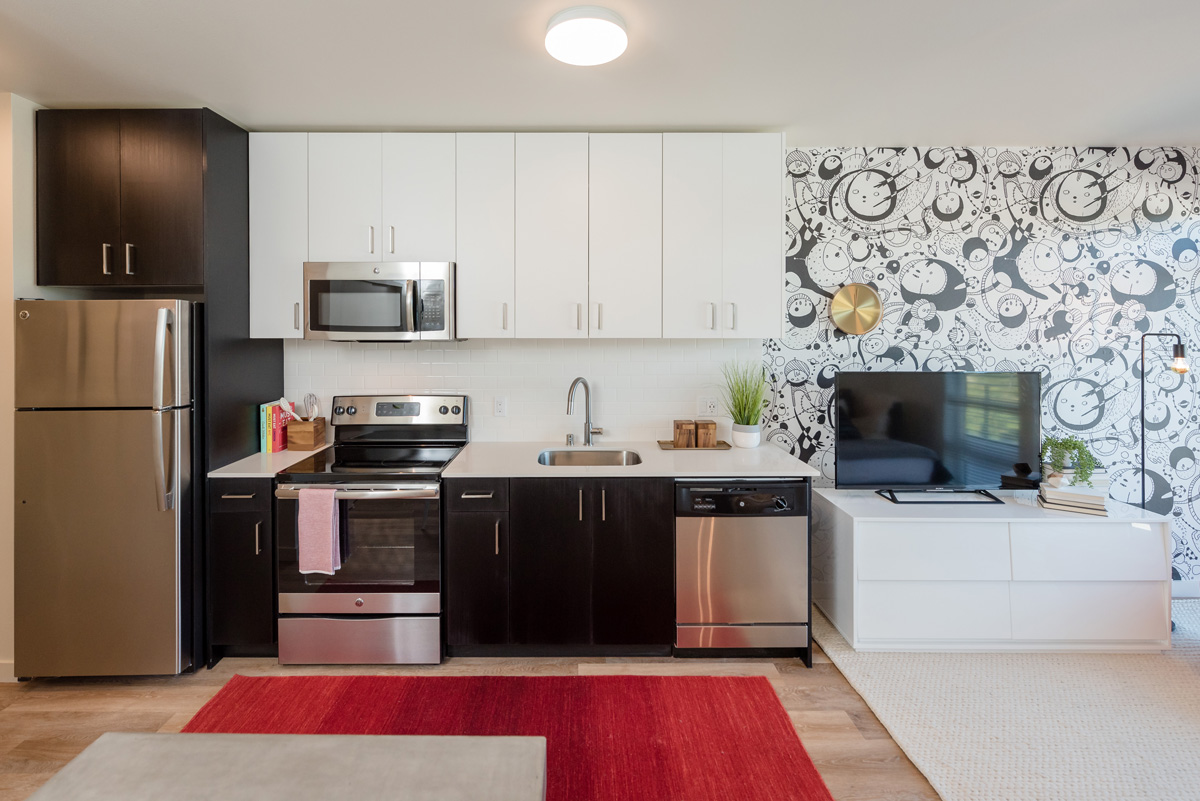 ARCHITECT:
 HyBrid Architecture
LOCATION: Seattle, WA
CLIENT:
 Daly Partners
SCHEDULE: 11.5 months
The project is a six-story, 42,695 SF, mixed-use apartment building with ground floor retail and parking. The sixty-six units include studio, 1-bedroom and 2-bedroom apartments that is walking distance to the University of Washington, University Avenue, and the future Sound Transit Station. The modern building features multiple decks and a "green roof" that takes advantage of the beautiful views of Seattle and Mt. Rainier.
The construction materials consist of concrete foundations and grade beams, up-sized utility service for new underground utilities, concrete slab on grade and shear walls to a new post-tensioned concrete podium.  Floors two through six are constructed of wood framing with panelized siding, glazed windows, and metal deck railings. The rooftop patio consists of a roof garden, fire pit, and BBQ. A solar PVA array provides renewable power to supplement the building's energy demand. The project is pursuing Built Green certification.
2017 Finalist, Mixed Use Development of the Year
NAIOP Night of the Stars