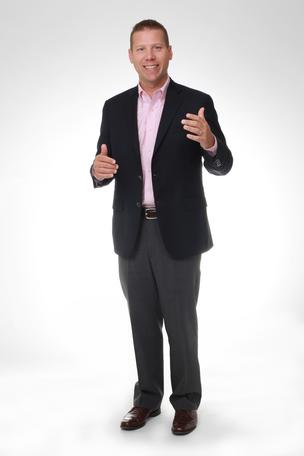 BUSINESS JOURNAL PHOTO | Anthony Bolante
Casey Schuchart is vice president of strategy for Schuchart and one of Puget Sound Business Journal's 2016 40 Under 40 Award winners.
Casey Schuchart
Vice President of Strategy, Schuchart
Age: 38
Born and raised: Seattle
Neighborhood where you live now: Seattle's Montlake neighborhood.
What your company does: Schuchart is a full-service general contractor with nearly 30 years of experience serving commercial clients in the Puget Sound area. We are best known for our work on iconic structures like the Bullitt Center and Chihuly Garden and Glass but also have deep, long-standing partnerships with Boeing, Microsoft, Facebook and Tableau.
Where it's located: Seattle
Number of employees: 110
Big milestones in past year: 2015 was a banner year for our company; we earned significantly more in revenue than any year previous. In 2015, our company commenced our first project for my own real estate development company. Having started this project, we will soon complete our first construction project where we have played not only the role of the builder, but also for me as the investor. Working closely with local industry leaders, all of whom were volunteers, I helped lead the design, construction, and fundraising of the Center for Architecture and Design.
Your proudest accomplishments: I'm most proud of a recent contribution I made to Seattle, the city I was born and raised in and love dearly. In 2015, I worked diligently to realize a long held dream for the American Institute of Architects and the Seattle Architecture Foundation. Three years ago both groups were about to undergo relocations from their spaces, and I saw an opportunity. Through months of planning, capital campaigns, board meetings and volunteer recruitment, I led a team to build a joint home for both groups, in the center of the city. My design philosophy is more about engagement than aesthetics. I believe that design shapes our world and reflects our identity back at us. With a better understanding of design, we feel more empowered to shape our communities in ways we find meaningful. We feel a sense of ownership and with that comes pride and a duty to leave our home better off than when we found it. This new home, the Center for Architecture and Design embodies my vision for the city — thoughtful design through inclusion. It is open to and caters to everyone — architects, builders, students, instructors and any member of the public interested in learning more about design. The Center regularly holds lectures, events and other programs, advancing discussions about how design affects the identity of our city.
What was the breakthrough moment in your career? The breakthrough moment of my career was the moment I was afforded the opportunity to lead the construction of the Bullitt Center. Admittedly, at the time I did not understand the magnitude of the vision set forth by Denis Hayes, but having now delivered the Bullitt Center I can now speak to the incredible achievement the Bullitt Center is for our industry. As the world's first living office building, deploying strategies that help it operate net zero with respect to energy and water, the building comes at a time when our world struggles with the overconsumption of natural resources. The experience I gained through the construction of the Bullitt Center has elevated me in a way I never imagined and has placed me on stage in front of audiences both domestically and internationally.
Talk about a time you overcame adversity: One of the more challenging times of my life is when I was in pursuit of my MBA from Seattle University. A personal goal of mine was to obtain my MBA and develop my business acumen with the hopes of someday becoming a leader of our great company. When I started the program, my wife and I had one child, but not too long after the start my second son was born. The time in school while working full-time and raising a young family was the busiest time of my life. I was only able to get through the program through perseverance and with the support of my wife who picked up a lot of slack I was leaving behind at home.
What's the No. 1 reason you've been so successful? The No. 1 reason I've been fortunate enough to realize great success is because of my genuine care for relationships. I firmly believe that if you take great care of your relationships, both internally and externally, that the great work will take care of itself. I am lucky to work with some of the most dynamic individuals and I am able to achieve great things by possessing strong relationships with each one of them.
What would you consider your leadership style? My philosophy around business leadership is rooted in the way I engage and connect with the people I work with. Emotional intelligence is such a powerful tool, yet as an industry and a culture, we don't recognize how essential active listening and empathy is to great leadership. That's not the way people have managed businesses, but we're starting to, and I believe we certainly will in the future. Today, understanding how being present for my team, giving people a safe place to be who they are and bring all of their selves to their job, has shaped my leadership values and strategy for the future.
When you're under a lot of pressure, what's your nervous tick? I find that when I am under a lot of pressure and feeling nervous, others know because they can see it in and around my eyes. I don't like to be nervous and I find that it rarely happens, but when it does…I don't sleep well and when I don't sleep well…I rub my eyes. The rubbing of my eyes irritates the skin around my eyes and the skin turns red. The redness around my eyes is an accurate indicator that tells you whether or not I am nervous.
What do you do to unwind? When I need to unwind, I love to enjoy a round of golf at Broadmoor Golf Club. By no means am I a great golfer, but being disconnected and out on a wonderful course helps me unwind despite the quality of my game.
What would surprise people about you? I think that as a result of my role as a vice president of a commercial construction company, people would be surprised to know that I graduated college with a degree in interdisciplinary humanities with an emphasis in English. I have grown up in and around the construction industry, as the fifth generation of my family as a builder of projects in the local area, construction is in my blood. I am inspired by our industry and feel honored to continue our family legacy as builders.
What's your must-have item when you're traveling for business? iPad.
Outside of work, what cause are you most passionate about and why? I am passionate about my family. Outside of work, I love to spend time with my family whether it is playing sports or exploring our great city, time with my family is paramount.
What's the best advice you ever received and from whom? The best advice I ever received was from my father George Schuchart. My father has always maintained the highest level of integrity in business and in life. My father described to me early on the value of integrity, and that people will put their trust in you provided that you maintain the highest level of integrity. Trust quickly becomes the basis of powerful relationships and the trust is only gained as a result of your ability to maintain your own integrity.
What business advice do you have for others? Be humble. I believe the way I connect with my peers, employees and clients is what sets me apart. In an industry that has stereotypically exemplified brute force, I do my best to be humble and approachable, giving my teammates a safe place to share their feelings and opinions.
What's your next big personal goal? My next big personal goal is to embrace my recent promotion to Vice President and to continue developing my own leadership abilities. I have been very lucky to realize great success early in my career, but I must not rest on my laurels. I want to further my role as a construction executive and become one of the great business leaders in the Pacific Northwest.
Describe the next five years. What are your goals? Where will you be? Our firm finds itself at a very exciting moment and I am inspired by the opportunity before us. This past year, our firm elevated me and three other leaders to partner, offering each one us greater responsibility. Each of one of us accepted this elevation and enthusiastically embraced the responsibility of leading this company forward. Our ability to elevate four young leaders speaks to the quality of our leadership team and enhances the potential for our great company to become even better. We are fortunate to be one of the finest general contractors in town and our firm competes regularly with the largest contractors in town. My goal for the next five years is to continue our growth trajectory and capture a much larger share of the market.
-Becky Monk, Assistant Managing Editor, Puget Sound Business Journal
_____________________
To read the article in the Puget Sound Business Journal or to view the video click HERE.