by Brian Miller, Journal Staff Reporter of the DJC
Photos by Daly Partners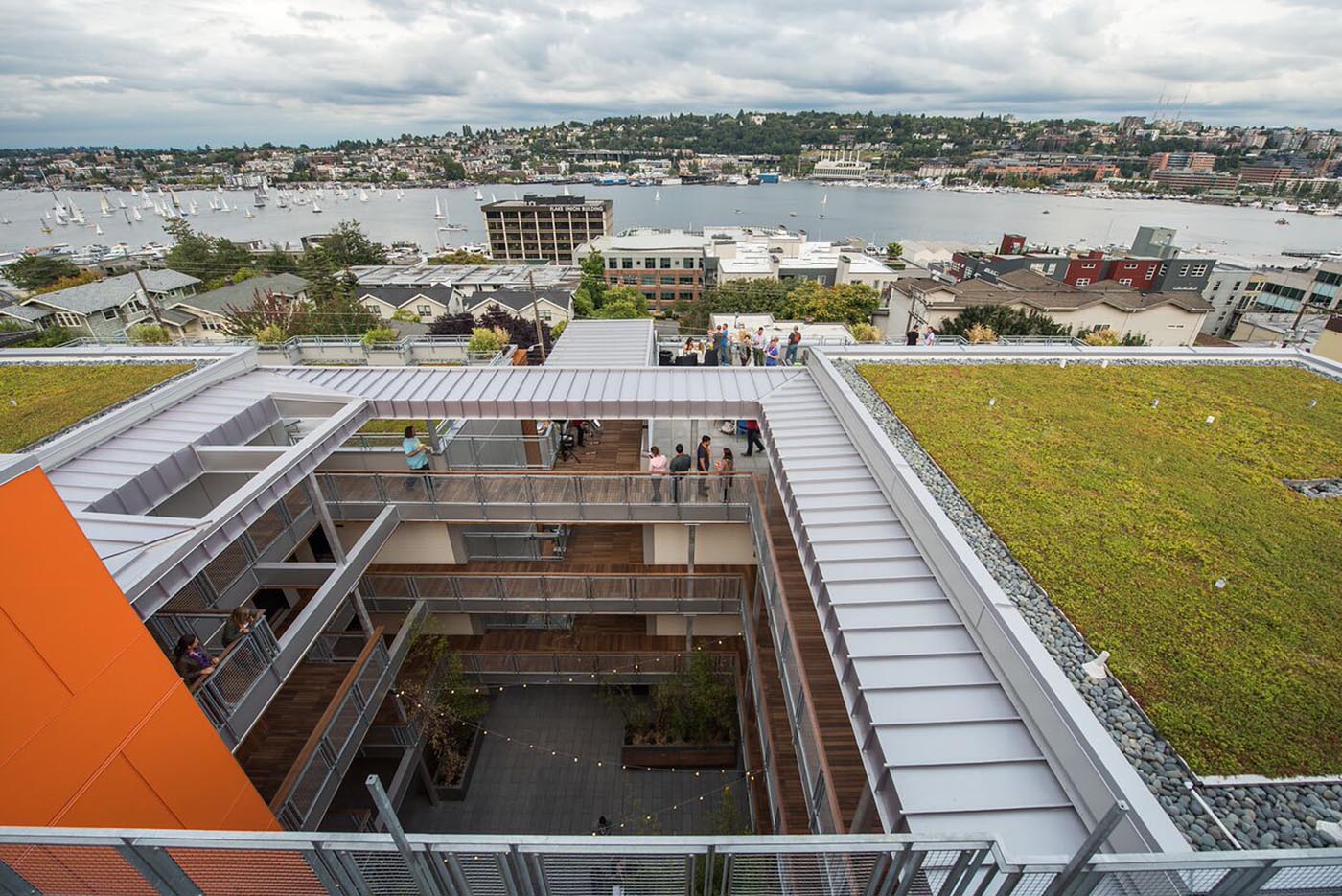 Dexter Hayes at 1701 Dexter Ave. N. has a central courtyard.
Daly Partners recently completed two mixed-use apartment buildings that will serve very different markets: U District students and SLU knowledge workers.
Located at 1701 Dexter Ave. N., the four-story Dexter Hayes has 65 units, four of them live-work spaces facing Dexter. It was completed in August, and is now 70 percent leased.
Dexter Hayes has garage parking for 44 vehicles and a large bike storage room. Bike lanes on Dexter make for a short downhill ride to Amazonland.
The building has a striking open stair at the east-facing entrance, and a central courtyard within.
Finishes include ceiling fans, stainless-steel appliances and washer/dryers in all units. The rooftop deck has a barbecue and fire pit, and there is a package-delivery service for residents.
Units range from studios to two-bedroom townhouses with two levels. Unit sizes go from 513 to 1,166 square feet. Rents range from $1,905 to $3,379.
Daly's team for the project included Bushnaq Studio Architecture + Design, Pavilion Construction, Karen Kiest Landscape Architects, Magnusson Klemencic Associates, DCI Engineers, Ground Support, PanGeo and SoundEarth Strategies.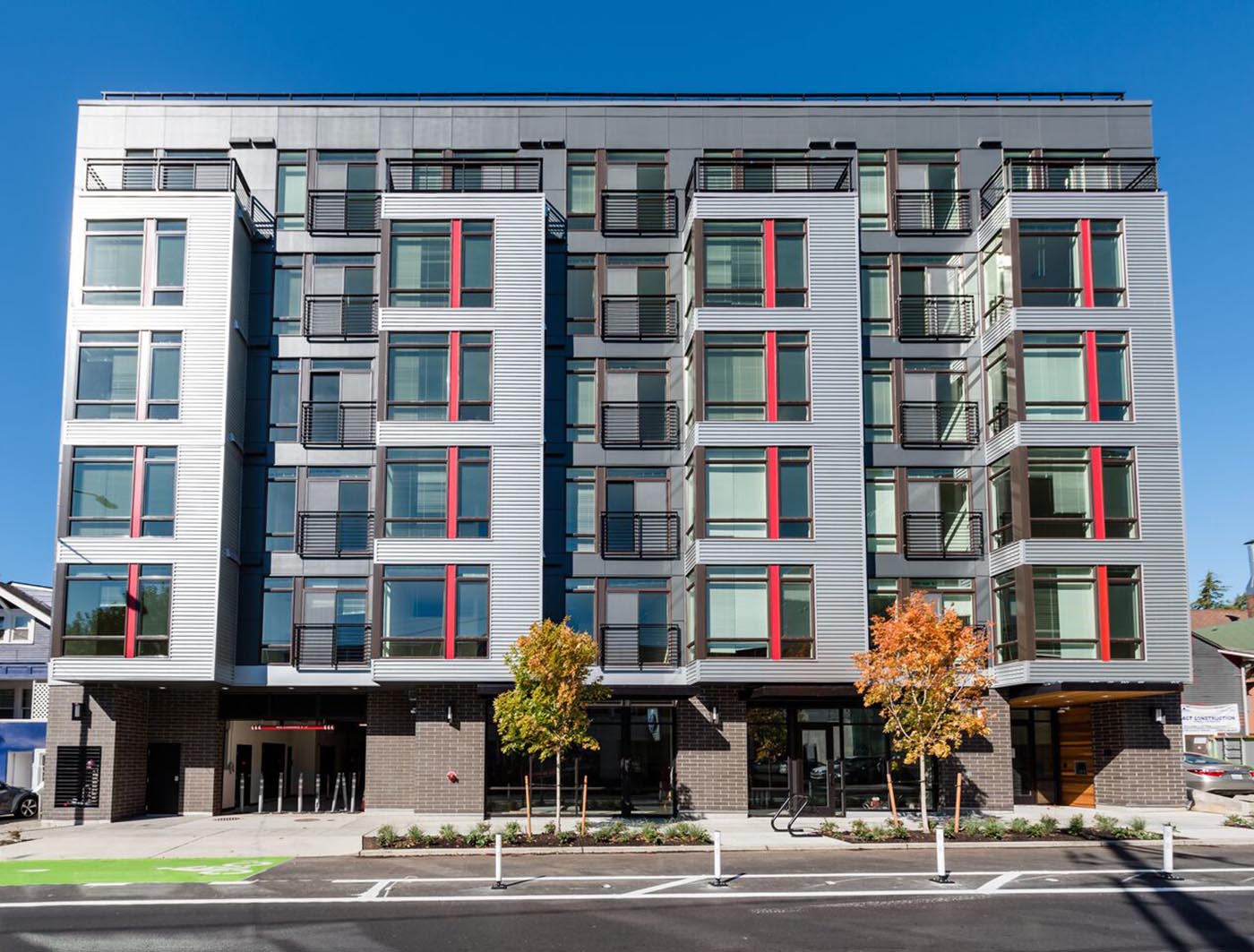 The Prexy at 4737 Roosevelt Way N.E. has 66 apartments, mostly studios.The six-story
Prexy is at 4737 Roosevelt Way N.E., with 66 apartments over 1,500 square feet of ground-floor retail space. It was completed last month just in time for the UW's fall quarter, and is already 90 percent leased. Most people in the neighborhood will walk or take transit, but there is parking for 12 vehicles.
The Prexy unit mix is 42 studios, 20 open one-bedrooms and 4 two-bedrooms, with sizes ranging from 427 to 705 square feet. Some units have washer/dryers. Rents range from $1,225-$2,200.
Selling points here include a rooftop deck and Dwelo, an app that allows tenants to control their heat, lights and door locks via smartphone.
And again, there's a bike lane right in front of the building.
Gibraltar is leasing the retail space.
The Prexy team also included Hybrid Architecture, Schuchart (general contractor), Kristine Donovick (interiors), Karen Kiest Landscape Architect, Pace Engineers, DCI Engineers, Geotech Consultants, HV Engineering and Ground Support.
Blanton Turner is handling the residential leasing and management for both Daly properties.
_____
To see the original article in the DJC please click HERE