Continuing Schuchart's commitment to partner with nonprofit organizations that focus on providing food, shelter, and healthcare to people in need, we are proud to kick-off our 2017 Movember campaign. Over the past 6 years we have raised more than $100,000, working hand-in-hand with Movember and the University of Washington doctors to improve men's health.
For the 2017 campaign, we are directing our funds to the TrueNTH Symptom Tracker (https://us.truenth.org/symptom-tracker) funded and managed by Movember through the UW Medicine.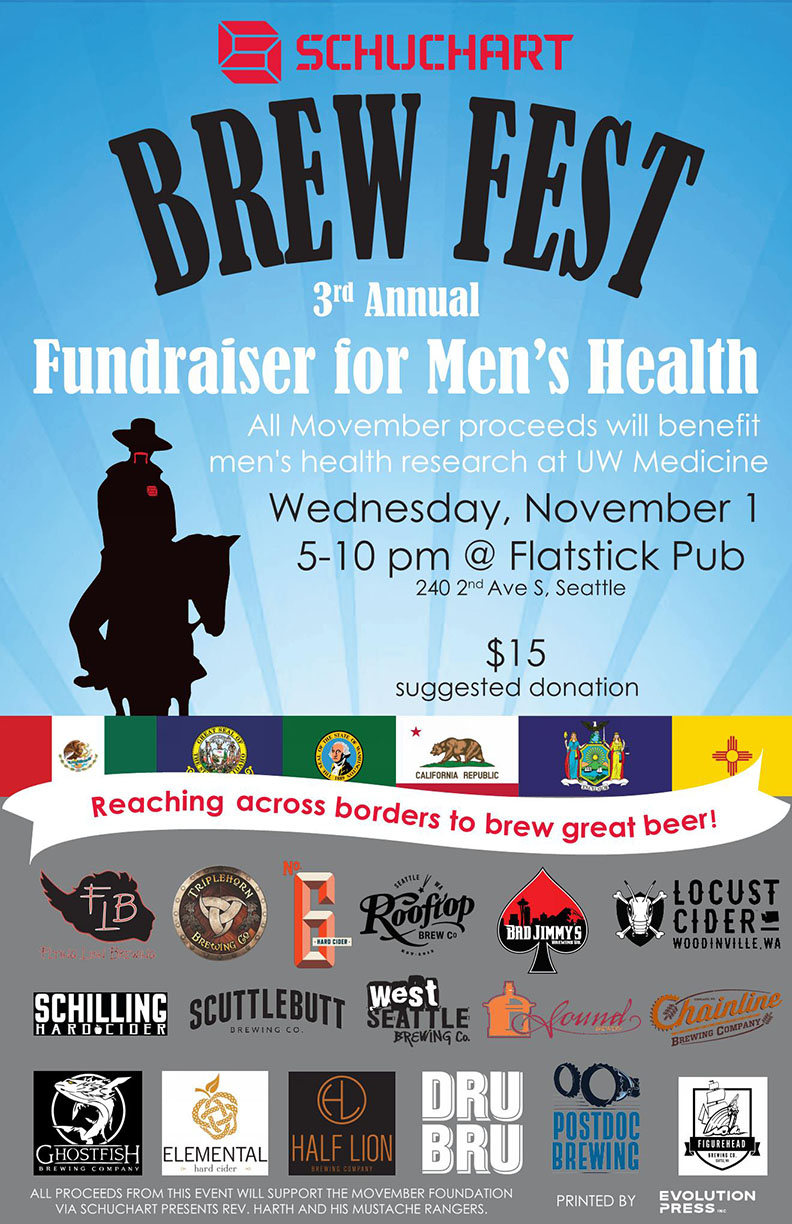 How can you help?
1. Join our team Schuchart Rangers or donate via our Captain's page at Rev Harth MoSpace.
2. Come to the Brew Fest on Wednesday, November 1 from 5-10 pm at Flatstick Pub in Seattle's Pioneer Square. Our Seattle brewers have reached across borders to brew some unusual and tasty beers for you. $15 suggested donation at the door and $2 of every pint purchased goes directly to Movember Foundation.
3.  Join us at our Mo Round-Up on Thursday, December 7th from 4-7 at our Seattle office for a whiskey tasting, beer and appetizers  to celebrate a successful campaign.
If you have any questions regarding Movember or our team, please contact Travis Harth.
At Schuchart, our mission is to use our five generations of diverse experience, our deep knowledge-base, and our unrelenting customer focus to create lasting projects and relationships in our community and beyond. We work at the leading edge of problem-solving and sustainable thinking, balancing innovation with the relevant needs of every project and every client. And we foster a thriving culture that is as demanding as it is empowering, because we believe the integrity of our team sets us apart as much as their expertise.